Gruntify, a global field service automation leader, today officially announced Peter Kinne has joined Gruntify's executive team as the company's Chief Revenue Officer.
Kinne will oversee the organization's global sales, partner program, and customer care as Gruntify enters its next phase of growth.
Kinne joins Gruntify with more than 25 years of experience in building high-performing sales teams in spatial and technology companies.
He most recently served as Chief Revenue Officer at SatRev (Poland) where he restructured the sales team, redefined products and market strategies, and developed the downstream spatial business. Kinne redefined the value proposition by opening opportunities for the data use cases including maritime domain awareness and mining across international markets including the Middle East and Europe.
Prior to his work with SatRev, Kinne was Head of Sales at Gilmour Space where he was responsible for Australia's first three commercial orbital launch contracts, setting up the sales CRM and sales processes, and long-range forecasts. He structured the 36 local and international partnerships which formed the value proposition for the successful $157M Modern Manufacturing Initiative – Collaboration (MMI-C) and was a key contributor to other successful tenders and a Cooperative Research Centres Projects (CRC-P) Grant.
Peter was company director for DigitalGlobe where his eight-year tenure saw him grow commercial business from $1.6M to annual contract values exceeding $10M. Kinne continues to hold board member and senior leader positions with Queensland Robotics, Regional Development Australia Brisbane and Griffith University.
"Field service organizations across the globe are looking for opportunities to digitally transform or even automate their existing business processes" said Igor Stjepanovic, Chief Executive Officer, Gruntify. "Peter's passion for problem-solving and proven record for growing sales teams while delivering outstanding results will enable Gruntify to rapidly capitalize on this growing demand. We welcome Peter to the team and look forward to his contributions."
"Gruntify is on a mission to change the face of field operations using automation and location data. This role allows me to apply years of experience in the space, spatial and information technology industries. I can see the huge opportunity in turning insight into actions and am eager to advance the company's goals," said Peter Kinne, Chief Revenue Officer, Gruntify. "Automation and spatial technologies are revolutionizing the field service game, bringing new innovation and helping workers focus on what matters most. With these technologies and differentiators at its core, Gruntify is well-positioned to help field service organizations of any size operate more efficiently."
Notable Resources: 
Gruntify recognized by Gartner, Capterra, GetApp and Software Advice as 2022 Category Leader in Forms Automation Software
Gruntify recognized by G2 as High Performers in the 2022 G2 Summer Report for Field Service Management
Gruntify recognized by Software Advice as 2022 Front Runners for Field Service Management Software
Blog and Social Media:
Blog: https://www.gruntify.com/blog/
LinkedIn: https://www.linkedin.com/company/gruntify/
Facebook: https://www.facebook.com/gruntify
Twitter: https://twitter.com/gruntify
About Gruntify:
Gruntify is a CMMS and field service management software for service, project and maintenance workflows where automation and location are key. Our automation-first solutions optimize our customers' existing and most critical business processes, delivering improved operational insights, accelerated business outcomes and greater worker satisfaction.
Contacts:
Peter Kinne
+61 447 534 726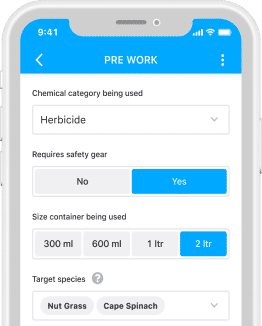 Digitize, integrate & automate your field operations with ease. Buy 9 and get 3 extra months free.