Field service management (FSM) can be a logistical problem, but this depends on your tools. For example, trying to balance factors such as different orders' urgency and different field technicians' locations and specialties using a spreadsheet and telephone can feel like a tough puzzle. However, it is easier and quicker when using field service management software.
Field service management software solutions come in varying designs and offer varying features and functionalities. Ideally, your FSM software should satisfy your business's needs and preferences.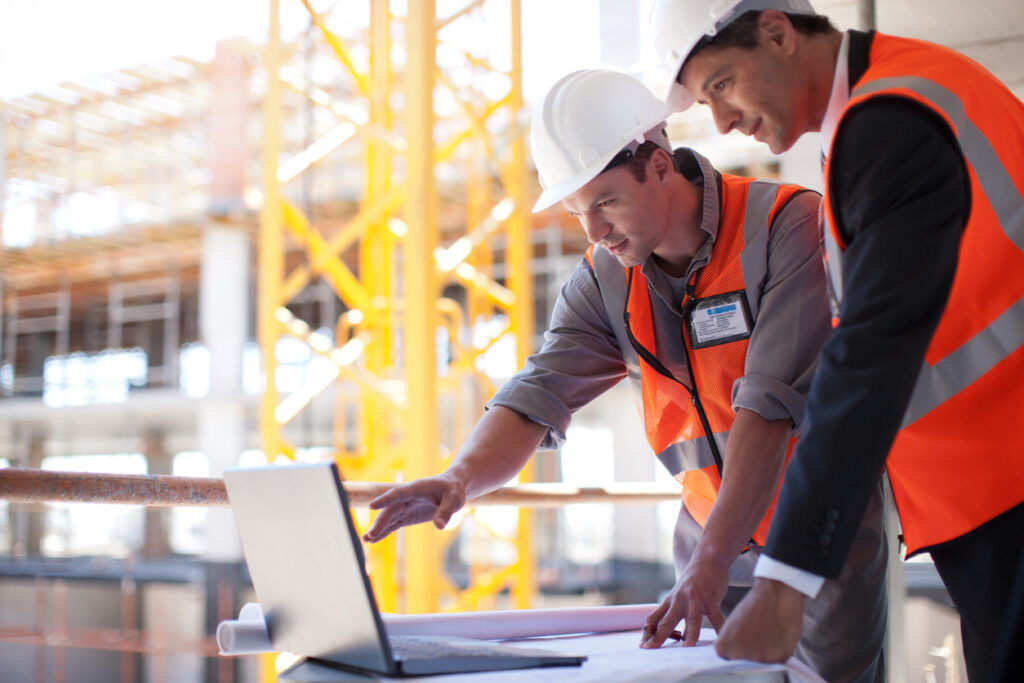 5 Factors to Consider When Choosing Field Service Management Software
It is advisable to consider the following five crucial factors when choosing the right FSM software:
1. Hosting Platform: On-Premise or Cloud-Based?
On-premise FSM software is localized, meaning that the program is installed directly on your computers and mobile devices. In contrast, cloud-based software is hosted on the cloud and accessible via any device (computers and mobile devices) using a supported web browser, such as Google Chrome or Mozilla Firefox.
On-premise FSM software offers limited access to field workers and remote administrators. Ideally, you must have the device with the software or be at the office to use it. Cloud-based FSM software is preferable because it is accessible anywhere, at any time, and using any device (all you need is a supported device and the right log-in credentials). 
2. Customization and Data Migration
It is highly improbable that your chosen field service management software will be to your liking in every way. You may need to make changes to accommodate some of your operations' unique needs and preferences. Ideally, the software's design should be flexible, and its interface should be easy to customize without complex coding and programming.
Are you currently using inefficient FSM software and seeking to upgrade? You will need to transfer the current or previous program's data to the new software. Ideally, the software should support and facilitate seamless data migration. It is also worth noting that you may need to integrate the software with other programs.
3. Access and Ease of Use
Understandably, not all field workers are proficient in digital technology, and some may experience difficulty using your new FSM software. This can limit their productivity as they will need more time to navigate the program. They can also explore ways to bypass the system, causing additional complications. Ideally, the software should be intuitive, easy to use, and have a short learning curve.
Cloud-based FSM software is easier to access than on-premise software, as explained. However, accessibility goes beyond your field workers having the software on their devices. Ideally, the software should offer access control functionality, enabling you to restrict workers' access to the administrative features for organization and security purposes.
4. Scalability
Hopefully, your field service management business will grow and expand over time. This may entail hiring more field service workers and accepting more orders. Ideally, your FSM software should be scalable to accommodate the extra bulk as the business grows.
5. Pricing
How much does your chosen FSM software cost, and what is its pricing model? Some software providers charge a one-time fee of hundreds or thousands of dollars, while others charge less than $100. Ideally, your chosen software should be affordable and charge on a subscription-based (monthly, quarterly, or yearly). However, avoid cheap, ineffective FSM software as it will limit your productivity, costing you more in the long term than you are saving now.
6 Crucial Features of Field Service Management Software
Ideally, your chosen FSM software should also offer the following features and functionalities:
1. Mobile Forms
Mobile forms is a crucial feature in any field service management software, allowing you to collect detailed field data and complete tasks in all of your inspections and jobs. This form data can then be used to generate reports for your team and stakeholders.
It's important to look for mobile form solutions which use an intuitive drag and drop builder with a variety of different fields and controls. This will save you significant time and money building, customising and maintaining your forms.
Better mobile forms solutions usually support both cloud and native mobile app technology thus providing full offline modes for your forms. This is particularly useful in remote regions where internet connectivity can be poor, so you don't lose your work.
The best mobile form solutions in FSM use location data at their core, meaning all collected form data is geo-tagged providing incredible data insights and analysis opportunities. Some even provide GPS trip recording allowing your field workers to optionally record their entire trips, great for proof of service.

2. Smart Job Allocation
Most field service work orders are time-sensitive, and many clients expect a quick (or immediate) solution from a professional. This can cause a logistical problem when trying to assign different orders to different field technicians based on factors such as their location and specialty.
A Smart Job Queue or Smart Job Allocation feature is like an Uber service for field work. Jobs are automatically matched to field workers based on a set of variables such as the job or worker location, job priority, required skillset, equipment and more. This reduces organizational costs significantly as work is prioritized more efficiently reducing labour costs, vehicle expenses and so on.
Smart Job Allocation can also handle responsive scheduling where it can factor in sudden changes to work orders and re-schedule those automatically. For example, the software can cancel a postponed work order and assign the field worker another order within their vicinity.

3. Asset Management
A proper field service asset management software can help your business easily locate where assets are, what status they are in and when they next need to be serviced. Asset management software or solutions will also often be integrated with an end-t0-end field service management software platform so you can manage your assets alongside your job scheduling.
Better asset management solutions are also often powered by location data and maps so you have the power of a GIS within a field service management software. This allows you to track and geolocate assets, relate assets to jobs and schedules, manipulate asset geometry, bulk select assets and much more all from a single FSM platform.
With the power of location data you'll be able to quickly identify asset issues and more efficiently manage asset data thus increasing profitability for your field service operations.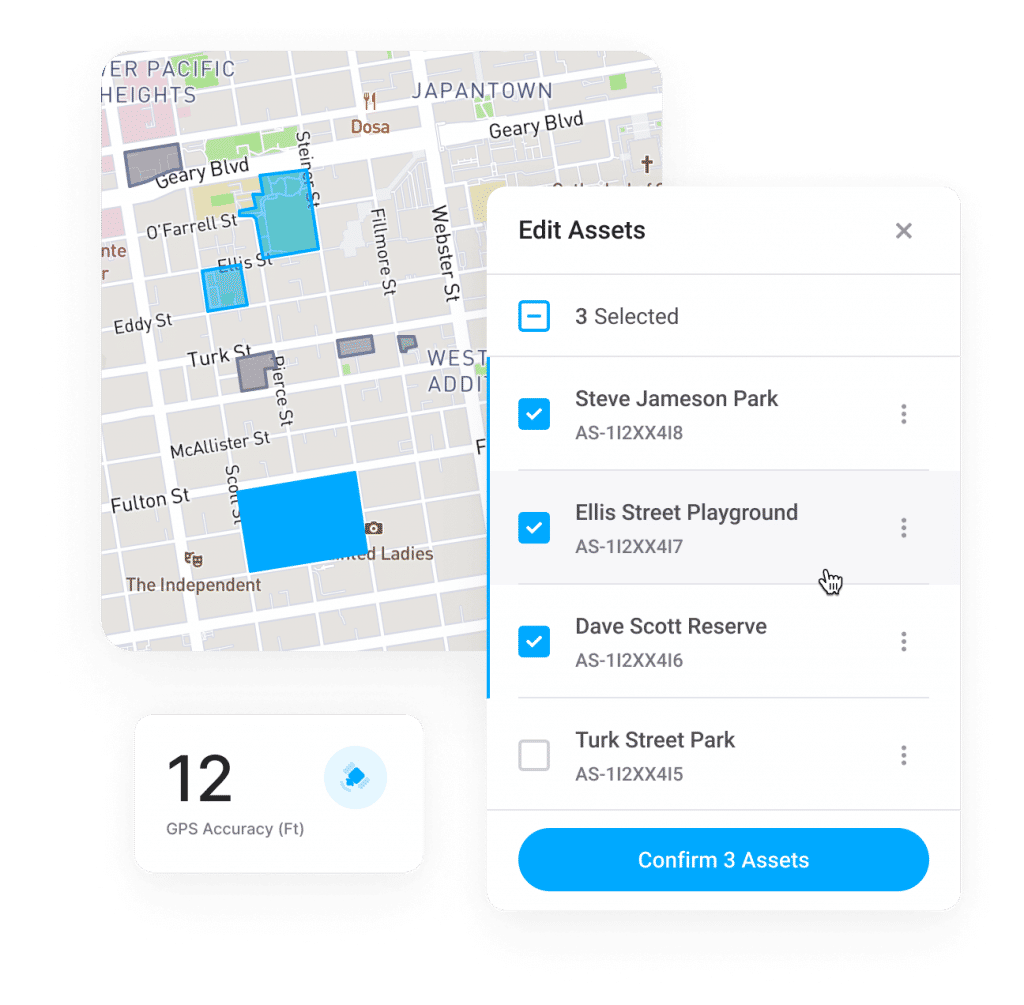 4. Equipment Tracking
Equipment tracking is an integral aspect of field service management, whether it involves delivering products to customers or dispatching equipment to the customers' locations. Ideally, your chosen FSM software should track and record all equipment, giving you real-time status updates on your equipment usage. This may include tracking equipment such as mobile devices, vehicles, tools and machinery using GPS tracking, geo-fencing, and other tracking technologies.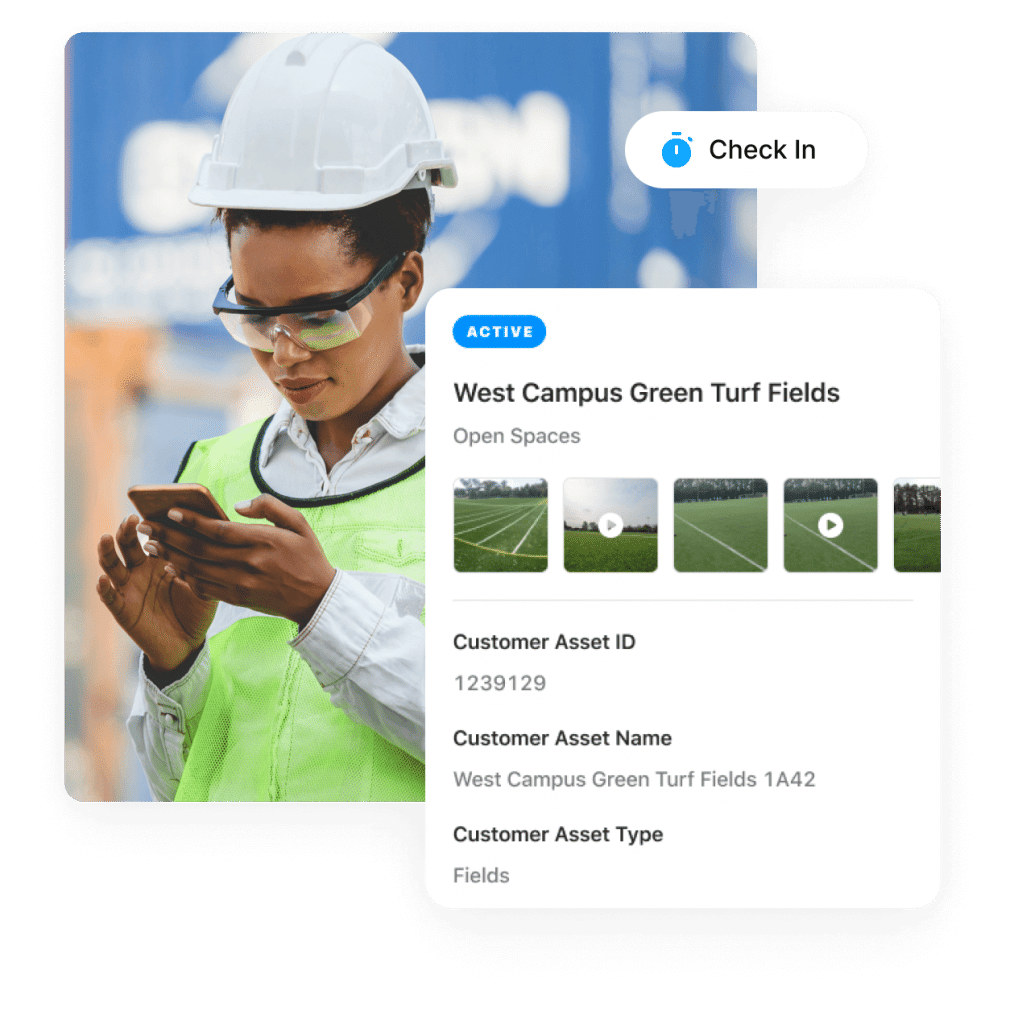 5. Workflow Automation
Field service workflow automation can help teams map their existing workflows or create customized workflows to manage different jobs and automate repetitive tasks. An example of an automated workflow for field service might be once a team/individual has completed a job, it will assign the next tasks automatically or automatically alert stakeholders with an updated status and reports.
With the advent of intuitive drag and drop workflow builders, mapping your existing workflows has never been easier, meaning you can automate elements of your field service operations very easily to get a rapid return on investment.
6. Integrations & API
Do you use other software solutions besides the FSM software? Ideally, your chosen software should integrate with other third party systems like Power BI or Xero so you can ultimately integrate all your business operations in the one platform or ecosystem.
A quality FSM should ideally be an API-first platform meaning you can spend less time coding and more time operating.
Streamline Your Field Service Management Workflows with Gruntify Today!
Have you found the right field service management software for your business? Fortunately, you don't have to search longer as Gruntify FSM software has everything you need.
So, what are you waiting for? Start evaluating your field service and maintenance needs and see how Gruntify can help you improve your operations today. We offer a free trial, so you can explore the software and see just how easy it is to get started. With Gruntify, you will have everything you need to manage your field service team in one place. Contact us to start your free trial today!