Physical assets are necessary players in your organization's operations. Keep them in good shape, and you'll reap immense benefits, including a long lifespan, proper utilization, as well as reduced operational costs. But tracking and controlling everything becomes a nightmare if your organization is a behemoth of assets and workforce. That's where Enterprise Asset Management Software comes to your rescue.
What is Enterprise Asset Management (EAM)?
Enterprise Asset Management is a set of services, systems, and processes that help your organization monitor and control its equipment and physical assets. These assets include vehicles, machines, as well as buildings.
Furthermore, the goal of an EAM is to:
Optimize your equipment quality and usage
Proactively resolve issues
Track assets intelligently
Consolidate various software applications
Prolong asset's productive life
Cut down operational expenses
Improve EHS initiatives (environmental, health, and safety)
EAM also helps you plan, maximize, execute, and monitor maintenance activities. It manages everything related to the maintenance of assets—from skills to materials and cost to priorities. So it gives you a complete picture of your physical assets wherever they are—in the organization or field.
What's the Function of an EAM Software?
Enterprise Asset Management Software helps organizations with many assets stay on top of their operations and maintenance activities. It also supercharges your planning, execution, and controlling tasks in these areas:
Work Order Management
Work order management is the core of EAM. With the software, you can manage incoming maintenance demands, schedule maintenance activities, track ongoing work, as well as coordinate activities with third-party contractors.
Maintenance, Repair, and Operation (MRO) Management
Control your stock, inventory, material, and related expenses. EAM also brings everything associated with supply chain management into a single place – purchasing materials, maintaining assets, managing consumables (and tools), and repairing production equipment.
Labor Management
This feature of Enterprise Asset Management Software helps track, train, assess, and certify all workers who operate your assets. It also enhances creating and adjusting work schedules as your workforce expands.
Financial Management
Additionally, you can use EAM to collect data on company-wide expenses and channel it to the accounting department. You can analyze operational, project, and downtime costs to ensure you're on track with financial goals.
Contract Management
With EAM, onboarding and managing contracts (with suppliers, workers, partners, and clients) is a breeze. It also provides a one-stop place for tracking financial, performance, and compliance aspects up to the completion of a contract.
Asset Life-Cycle Management
Unlike spreadsheet or paper-based asset management methods, EAM centralizes your game. Develop a robust procurement strategy and commission the equipment like a pro. Oversee the maintenance and repair of your asset as it serves you. Are you thinking of retiring it? Analyze cost vs. replacement and disposal.
Analytics and Reporting
Gather KPIs, compile reports, as well as analyze data holistically. Smoke out issues before they balloon, and give room for predictive maintenance.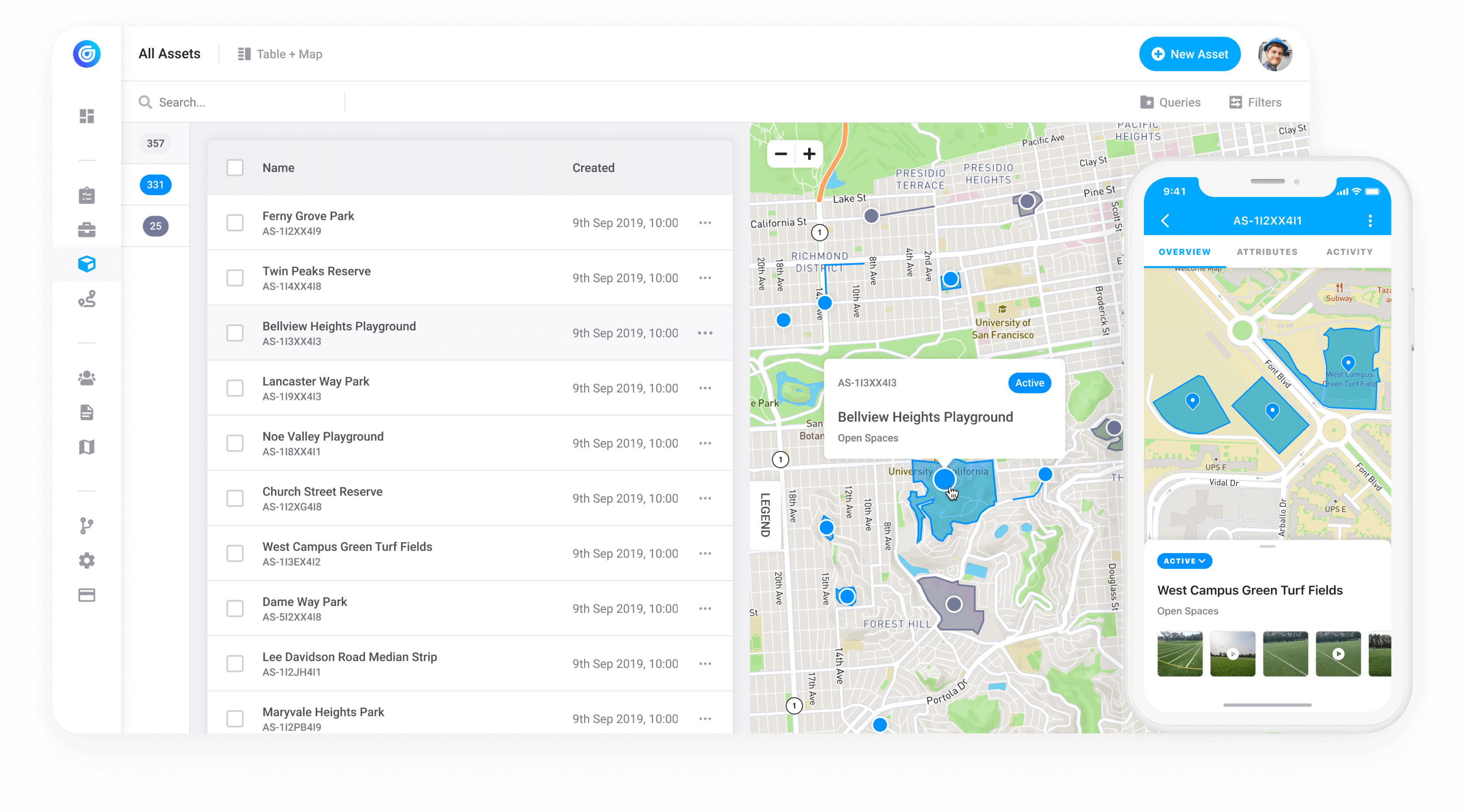 EAM Vs. CMMS: Who's the Real Sheriff?
EAM and CMMS have one thing in common: They automate maintenance activities and help organizations embrace proactive rather than reactive maintenance. But make no mistake—these two systems differ in several ways:
A Computerized Maintenance Management System (CMMS) focuses on automating and streamlining the maintenance of active assets that are up and running. Its core functions include:
Asset registry and tracking of data
You may also use a CMMS to plan your assets and perform predictive maintenance to some degree. A complete guide to CMMS software can shade more light.
The tool can serve smaller enterprises adequately. But you'll need a more sophisticated solution when things become complex due to organizational growth.
While Enterprise Asset Management Software handles all CMMS tasks, it has additional features to give you a broader and more holistic view of your asset. These extra functionalities include:
Accounting functionalities
Asset life-cycle tracking
So behemoths that have outgrown CMMS functionalities need EAM to handle complex relationships around their assets.
The software can also help you perform in-depth data analysis plus predictive and preventive maintenance. It can even use data from CMMS software for this purpose (if the two work together in your enterprise).

Can an EAM Software Support Your Critical Needs?
As seen, EAM comes with a perk of benefits to supercharge your asset management. But maybe you're wondering whether it can work for your organization. The answer boils down to several factors:
Cost
This one is big. In fact, don't settle at the initial buy-in cost —you should consider what you'll get for the recurrent price in the long run. Weigh the software's features against its cost, keeping in mind your company's most crucial needs.
Implementation
Consider a preconfigured and ready-to-go solution that isn't hard to use. A vendor worth their salt will tailor the software's codes and metrics for your company.
Integration
Go for an EAM software that fits with your existing systems seamlessly. This will also boost scalability and bring everything into one place.
Scalability
Your company is a growing titan presenting new and expanding needs yearly. So your EAM software should scale with the organization.
Mobile-Friendliness
Your employees should also be able to access the EAM software and its vital features anywhere, no matter their user roles. Whether using a mobile phone, tablet, or laptop, it shouldn't give them a headache when navigating tasks and information.
Understanding Your Needs
A cookie-cut solution won't cut it, given your company's specific and evolving needs. A great provider takes time to understand your requirements as well as provides a customized plus agile solution.
Customer Support
A professional vendor will hold your hand beyond the implementation stage. They should also be a call away when a technical issue crops up.
Why Gruntify is Your All-in-One EAM Solution
Hunting for tailored Enterprise Asset Management software can be overwhelming. But with Gruntify's asset management and job management solutions, you don't have to look any further.
Gruntify throws a plethora of features your way, fo 360-degree asset management. In fact, here are a few key differentiators that can supercharge your organization's productivity and efficiency:
Code-free automation: Automate your whole workflow-from job scheduling to inspections.
Real-time metrics: Stay on top of KPIs and spot issues before they occur. Integration with analytical software and exporting data is a breeze.
Seeing is believing. Right?
Request a demo: Contact us today, and our technical team will walk you through the software and its features.
Time to put the Gruntify EAM solution to work.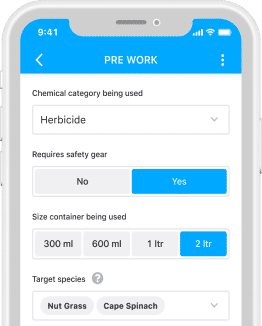 Digitize, integrate & automate your field operations with ease. Buy 9 and get 3 extra months free.