Two Brisbane-based companies – HC Solutions and Gruntify Pty Ltd – have today signed a partnership agreement to bring automation and digital enterprise workflow management to Australia's energy and communications sectors. 
HC Solutions managing director Anthony Buckwell said his company brings to the partnership 30 years' expertise in providing engineering services to these sectors. 
"Our company has accomplished several industry milestones, including contributing to world-first developments in mobile video calls and overseeing the commercial rollout of residential lithium battery technologies across Australia," Mr Buckwell said. 
"We have developed a comprehensive understanding of the sectors' operations and maintenance workflows and how enterprises need to manage their workflow processes in the digital age – whether their employees are working in a head office, regional hub or remote field locations. 
"This is an exciting partnership for HC Solutions. Using the Gruntify product for digital workflow management will help us to provide greater value to our clients. Further, it provides us with the flexibility to meet the demands of managing remote staff and resources in real time," Mr Buckwell said. 
Gruntify CEO and founder Igor Stjepanovic said his globally-recognised, award-winning workflow platform enables code-free management of workflow in enterprise environments. 
"In providing Australia's leading enterprise workflow management software, we look forward to working with HC Solutions to offer a fast return on investment across its broad client base. 
"The insight HC Solutions provides is turned into action with Gruntify," Mr Stjepanovic said.  
Contacts:
Peter Kinne 
Chief Revenue Officer
Gruntify 
[email protected] 
www.gruntify.com 
Anthony Buckwell
Managing Director
HC Solutions
[email protected]
www.hcsol.com.au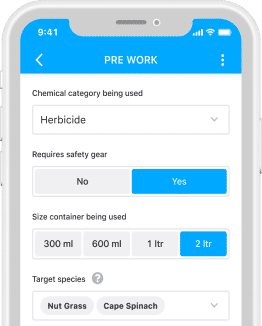 Digitize, integrate & automate your field operations with ease. Buy 9 and get 3 extra months free.