Advanced Mobile IT (AMIT) and Gruntify have today signed a partnership agreement to bring a single source of supply and system integration for digital enterprise workflow management to Australian field service industries. 
AMIT Managing Director, Darren Davis, said his company brings to the partnership more than 14 years' expertise in delivering successful mobile computer solutions in multiple industries including mining, energy and emergency services sectors. 
"Our team has a deep understanding of the platform integration used within these industries, and how these  technologies, applications and hardware can enhance the way they approach managing workflow processes in the digital age," Mr Davis said. 
"AMIT is the leading provider of field and vehicle-based mobile computer solutions in Australia. Our new partnership with Gruntify enables us to expand our already vast offering to customers across many industries. 
"The ease of system integration that Gruntify provides will create significant advantages in digital workflow management.  
"This will help us to provide greater value to our clients and more flexibility to meet the demands of their enterprise enablement and support," Mr Davis said. 
"For example, we can ensure that employees in the field – whether they are a mining engineer, an electrical linesman or first responder – have the right information, at the right time, in the right location to complete a critical task and report back in real-time to regional, state or national command centres. 
With offices across Australia, AMIT has the ability to provide exceptional nationwide customer service to their extensive list of customers. 
Gruntify CEO and founder Igor Stjepanovic said "in providing Australia's leading enterprise workflow management software, we look forward to working with AMIT to offer a fast return on investment across its broad client base." 
"The platform integration and industry insight AMIT provides will be turned into action with our Gruntify product and services," Mr Stjepanovic said.  
With its head office in Brisbane, Gruntify Pty Ltd has developed a globally-recognised, award-winning workflow platform which enables code-free management of workflow in enterprise environments.  
Contacts:
Peter Kinne 
Chief Revenue Officer
Gruntify 
[email protected]
www.gruntify.com  
Donna-Marie Perosh 
Product Marketing Manager  
Advanced Mobile IT
[email protected]
www.amit.com.au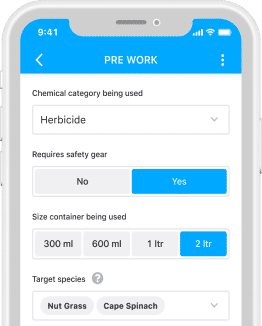 Digitize, integrate & automate your field operations with ease. Buy 9 and get 3 extra months free.