Field Service is turning to smart tech, IoT, machine learning, and AI to revolutionize maintenance and boost efficiency. With technologies such as GPS, location intelligence, and SaaS, you can be alerted to an issue in an asset located thousands of miles away and assign a field technician closest to the location. Geofencing will show you when the technician checked in and checked out of the facility.
A recent BCIS report revealed a £66 billion expenditure on maintenance and repair of buildings alone. The report shows the vital role maintenance plays in developing the economy, as well as ensuring the community is well served by its infrastructure and lived environment. And while 78% of facilities heed a maintenance plan to a certain degree, modern tech allows for significant improvements in maintenance plans.
When designing a robust field service maintenance strategy, consider whether to React, Prevent or Predict.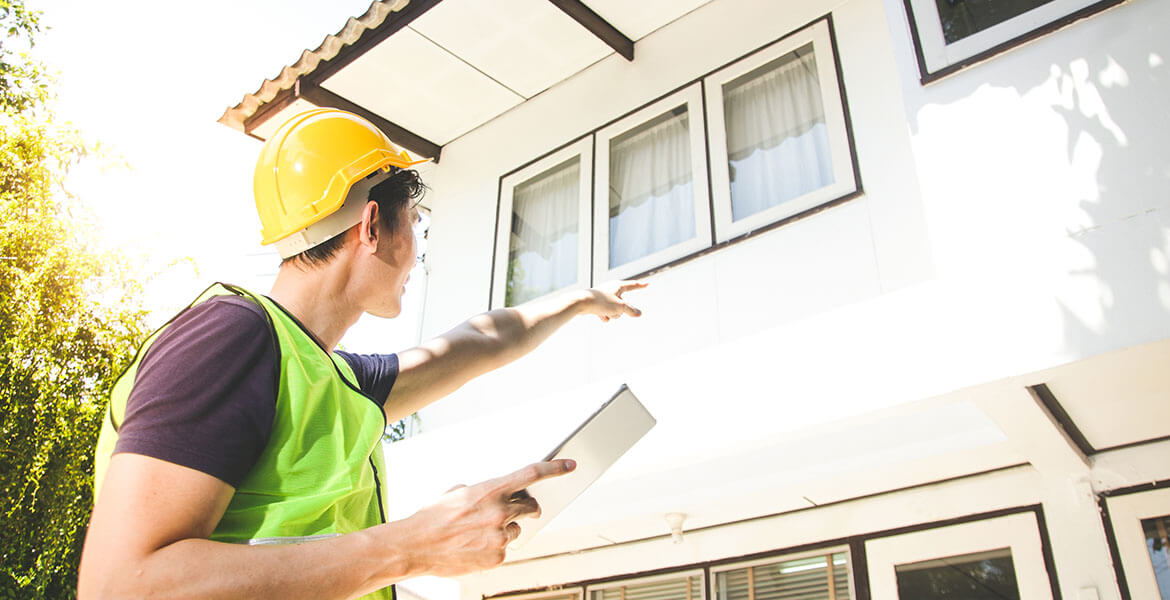 Reactive Maintenance
Reactive maintenance entails the tasks you conduct after your equipment has broken down to restore its optimal operating capabilities.
It is further divided into:
Breakdown maintenance – the actions you take on equipment that fails to start or operate due to a total breakdown that requires extensive repairs.
Run-to-fail maintenance – occurs when you forgo preventive maintenance on a machine and intentionally running it until it crashes, the conduct reactive maintenance.
Corrective maintenance – any tasks involving targeting and repairing a specific part of an asset that has broken down to restore to proper working condition. You can also detect a potential crash early in advance before it causes total equipment failure.
Advantages of Reactive Field Service Maintenance
It requires little to no planning since it targets specific machine components that have crashed. Since you conduct these repairs and replacements when these components crash, minimal planning is required.
Reduced upfront expenses. Fewer resources are required for reactive maintenance, as compared to other types of maintenance, say preventive.
Optimal solution in certain cases such as partial or total shutdown. You only conduct this maintenance when such equipment needs fixing and restoration.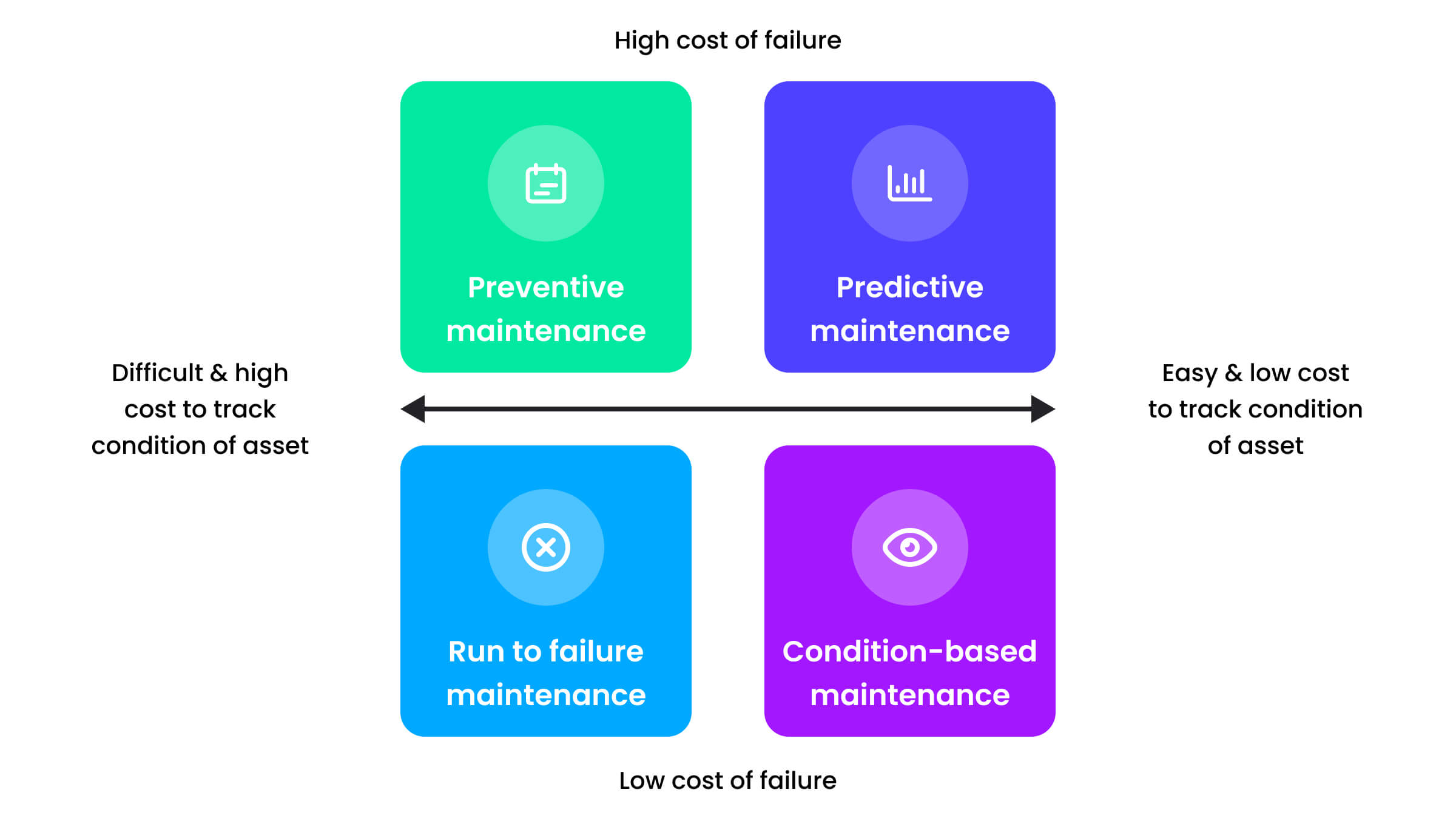 Preventive Maintenance (PM)
Preventive maintenance involved conducting the necessary tasks to keep equipment running and reduce the likelihood of a random crash or accident.
This non-reactive field service maintenance strategy helps avoid costly equipment failure and the occurrence of an accident. Furthermore, preventive maintenance encourages you to maintain detailed reports of previous equipment inspections and maintenance.
Where the asset failure poses a risk to the public, such as a playground, public transport, electrical infrastructure, waste transport, preventative maintenance is crucial for public health and safety.
Preventive maintenance is divided into:
Time-based PM – maintenance based on a regular schedule as recommended by the equipment's manufacturer or based on previous experience. However, despite these recommendations, you should keep a regular maintenance schedule for vital equipment.
Continuous or Use-based PM – involves tracking an assets' usage over time, such as production cycles or operating hours, to schedule maintenance. This is key, especially if the machine doesn't produce notifications or tickets.
Advantages of Preventive Maintenance
Increased equipment's life span and efficiency
Reduced machine crashes
Boosts health and safety, reduces public liability
Saves time and money due to less energy consumption and labor costs
Reduced interruptions to normal business operations, which increases customer satisfaction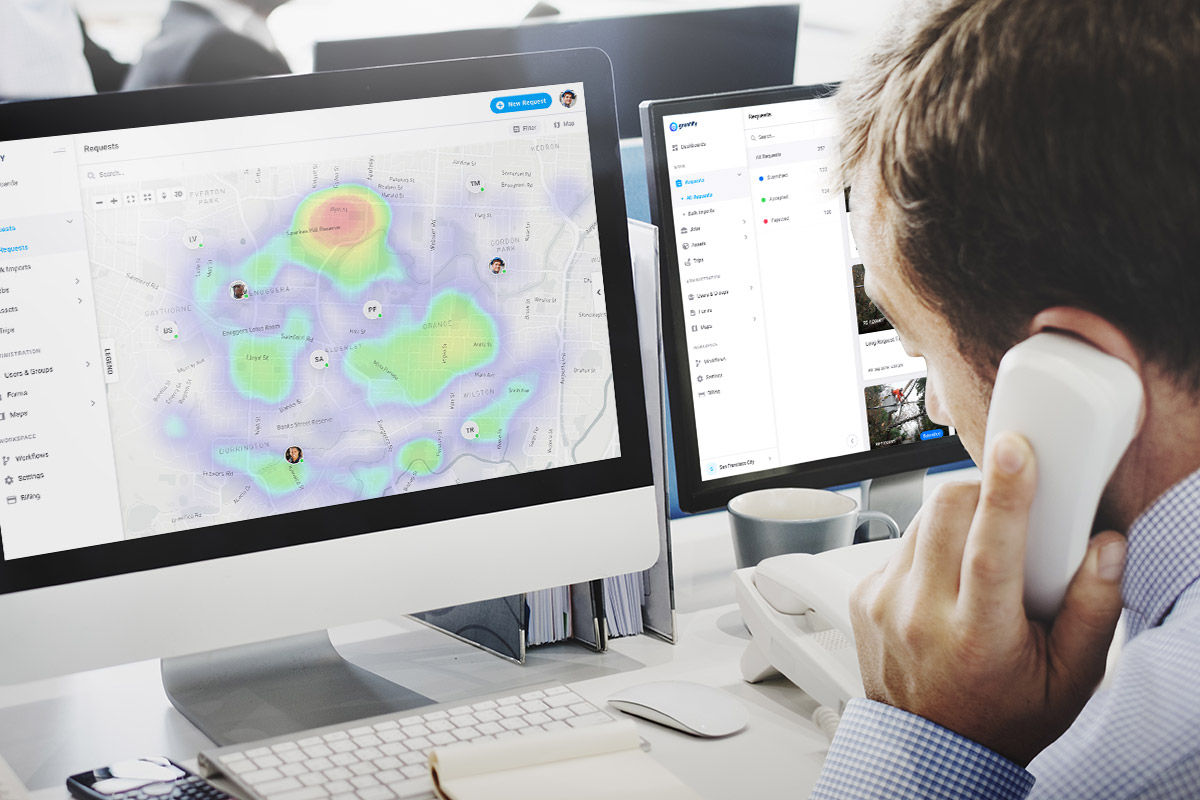 Predictive Maintenance
Here is where ultra-modern technology comes out to play.
Predictive maintenance is a proactive field service maintenance strategy that uses advanced predictive analysis, condition-based sensors, IoT, artificial intelligence, and machine learning to scan in real-time and forecast when the equipment will most likely crash. It can monitor both local and remote assets. Preventive maintenance utilizes management systems to produce a work schedule for the service technicians.
While both predictive and preventive maintenance serve similar goals of preventive machine breakdowns, predictive maintenance can react to potential issues faster by triggering maintenance before the usual preventive schedule if needed. Predict reduces your need to React.
Advantages of Predictive Maintenance
Saves time and money by eliminating abrupt equipment failures
Boosts revenue by up to 30 – 40%, according to the U.S. Department of Energy
Increased equipment reliability
Maximizes and streamlines resources usage through precise inspection, repairs, inventory, and labor costs
Improved health and safety
A Mix and Match Approach
Each business has a unique set of equipment and asset challenges that require a specific field service maintenance strategy. There is no 'one size fits all' maintenance strategy.
While each of these maintenance strategies presents a plethora of benefits, they gear towards a common objective. They ensure your assets and equipment are in tiptop shape to avoid breakdowns and continue with normal business operations. Additionally, the cost of implementation varies, with predictive maintenance being the most expensive due to the technology involved.
Nevertheless, in the quest to save upfront implementation costs and resources, you might implement a maintenance strategy that might cost you more in the end. Take reactive maintenance.
For instance, your equipment can break down amid a large emergency order. This may cost you a valuable client. Then, you'll spend more than necessary to fix the equipment to get back to business in the shortest time possible. Waiting until the public reports damaged equipment may lead to injury and public liability claims.
The truth is all these maintenance strategies complement each other. So, instead of implementing a single strategy, consider another, and if possible, all three for backup, reliability, and financial savings in the long term.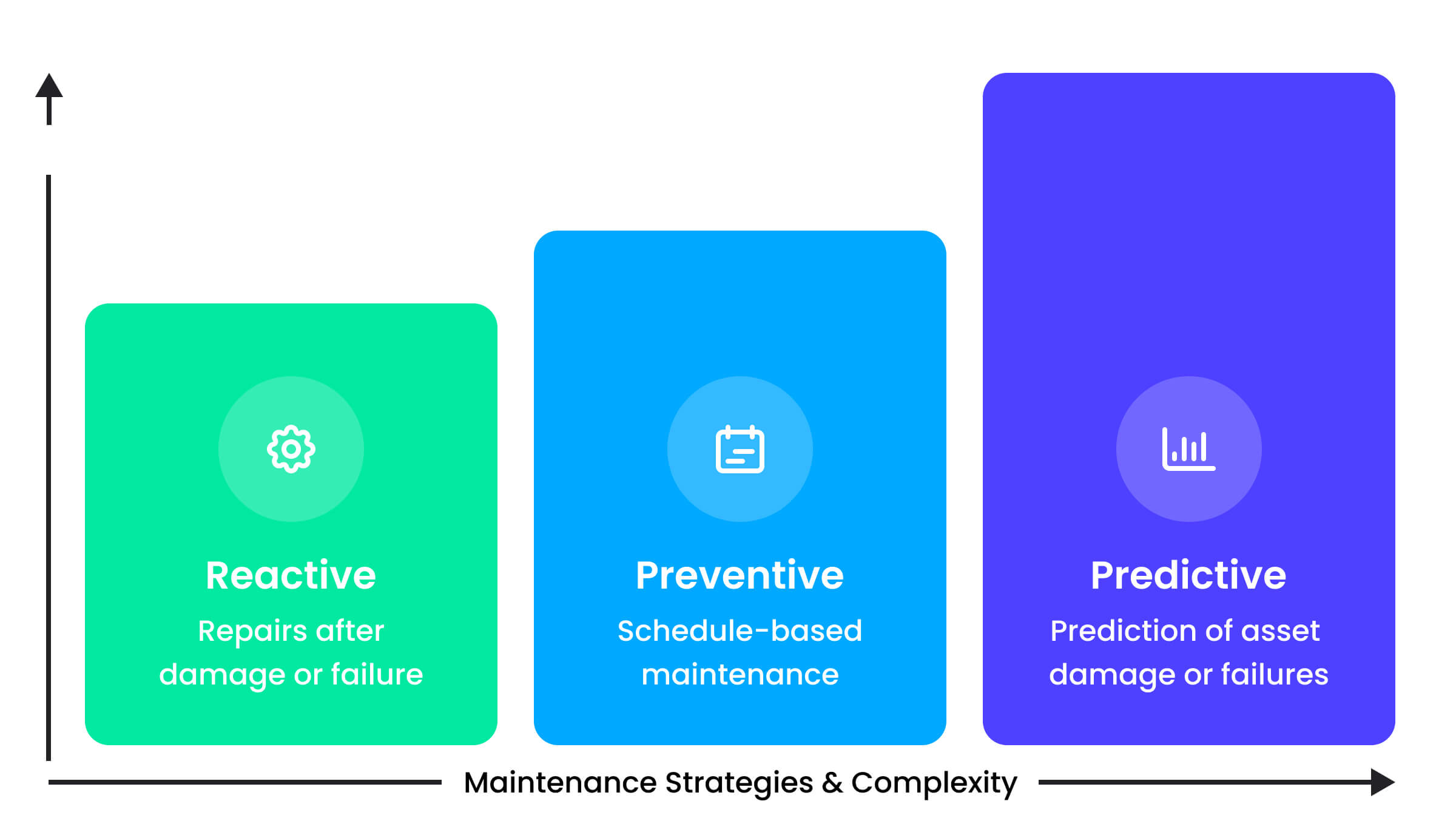 Bringing It Altogether in Gruntify
So, now you have implemented the three into the ultimate field service maintenance strategy. But, how exactly will you handle them all?
That's our cue. With Gruntify, you won't have to worry about how to handle the combined maintenance strategies. Our apps will give you the ability to handle such strategies altogether. They allow you effectively maintain your assets better.
Reactive Maintenance can be managed from the go-get with Gruntify. Build up your Preventative Maintenance program with your existing knowledge and new insights gained via Gruntify dashboards and data analytics. The Gruntify API opens up all kinds of possibilities for Predictive Maintenance. Contact us or start a free trial today.