Does your organization's operations greatly revolve around fieldwork? Do you make business decisions based on location and what's happening on the field? If so, then we're sure that your technicians' productivity is one of your primary concerns.
Efficiency remains a top concern when you're in an industry whose operations heavily rely on fieldwork. This aspect is significantly anchored on your workforce, especially your technicians who dive into the dirty work and resolve any encountered issues.
Onboarding the right technician who constantly seeks ways to address how to be a more efficient mechanic is only the first step towards increasing your field workers' productivity and revenue. Achieving fine-tuned efficiency on the field without sacrificing workforce safety measures is not impossible, although it takes much effort.
So how can technicians improve efficiency? The following are foolproof tips that you should follow:

1. Incorporate a field service management software to your workflows
Enterprises across the globe have seen these solutions positively impact their initiatives. They've come to realize that the appropriate equipment is not only limited to the physical tools workers use on-site for building, repairing and wielding. It also covers digital tools that they can use to increase mechanic efficiency such as a technician productivity calculator.
If you're really concerned about how to improve workshop efficiency, then you might want to consider investing in technology that handles multiple aspects and end points of your field service operations.
There are plenty of available field service management software in the market and the demand for the system continually grows.
Here's what your field workers can do with the functionalities of a field service management software:
They can receive job requests on their devices from their team leader or dispatcher.
Once a job request is received, they can immediately attend to it and follow up on the progress of the task through the platform.
When the assignment has been accomplished, they can easily mark it as complete and hand it over to the controller or dispatcher to be reviewed and signed off.
For inspectors, reporters, auditors and first responders, they can use the software to gather media and jumpstart documentation.
Necessary forms for company records can also be filled up by data controllers using the platform.
It's also important to note that field workers are not the only ones who can benefit from a field service management software. The system also works for other members of your pipeline in various user roles such as your company's CEO, your system administrators and your department managers, which adds even more value to your enterprise and addresses efficiency not only on the field but also in your office.
A field service management software such as Gruntify can supply you with a suite of integral solutions that expands workforce capacity, minimizes costs, adheres to standards and enhances overall customer experience.
You can try our services for free and upgrade anytime you feel like enlisting more of our services.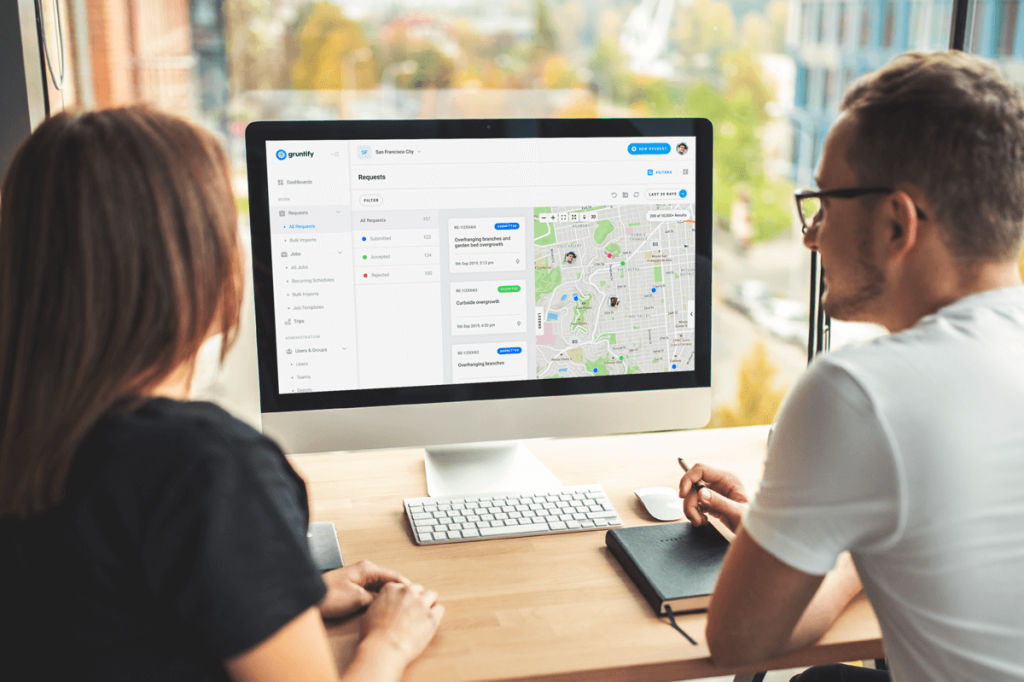 2. Learn from successful enterprises that excel in the industry
The sphere of field service management is taking the world by storm, and despite being valued at $3 billion by Markets and Markets, seamlessly managing teams, attending to customer requests and appointments, ensuring project completion and boosting productivity still remain a challenge for organizations in the industry.
There are plenty of establishments who have come up with solutions on how to improve workshop efficiency and use real-time data to positively affect your company's revenue. If you search online, you'll find that they've shared their secrets to success such as the qualities they look for in their field workers, the equipment they use in day-to-day tasks or the software they use to simplify their operations. You can also read about their success stories and be inspired by their persistent efforts to become industry trailblazers.
Besides looking at successful enterprises, you can also look for researchers and whitepapers linked to employee productivity and the power of data. The internet is filled to the brim with information you can access by simply typing a query on the search button. Once you've found what you need, you can disseminate these materials to your workers on the field so that they can gain insight on how to be a more efficient mechanic.
3. Practice proper equipment care 
Having topnotch equipment is just half of the equation if you want your organization to address how to improve workshop efficiency and if you want to consistently produce exceptional outcomes that deliver. You still need to maintain your apparatus on a regular basis to make sure that your technicians don't run into problems when using them or can't use them when they need them.
Before using each equipment on the job, make sure to check its condition. After using the equipment, make sure that your technicians clean them and store them in their proper place.
Ask your technicians to report on equipment status, so that you can see which tools and materials need repair or replacement. When you find a faulty apparatus, have it repaired or replaced as soon as possible. This prevents further delays in your project and secures customer satisfaction.

4. Use geotagging when making important business decisions
Location information linked to reports and resources can provide valuable understanding to your business performance. This data can come in the form of geotags, which you might have already encountered in various social networking sites such as Facebook, Twitter, Flickr or YouTube.
What if this power can also be applied to your organization's operations? Since your business mainly runs on the field, you can incorporate solutions such as web maps that utilize location to provide you with more insight on what's going on with your business.
To further explain this, let's backtrack to our first point: implementing a field service management software to your operations. The best platforms available in the market are equipped with real-time web maps that can contribute to your decision-making process. Here are just some ways you can take advantage of them:
You can gain immediate awareness of the situation in the field using cluster maps and hotspot maps. These in turn sharpen your perspective on your business and help you make better business choices.
Whatever location-based data is valuable for your staff can be easily accessed through your maps' configured layers. Whether you're out there in the field or sitting behind your office desk, there's data for you that you can definitely use.
You can gain robust geographical information through available background map layers that exhibit both street and satellite view.
All reports delivered to your software come with automatic geotagging. This helps you gauge which areas require action from your organization.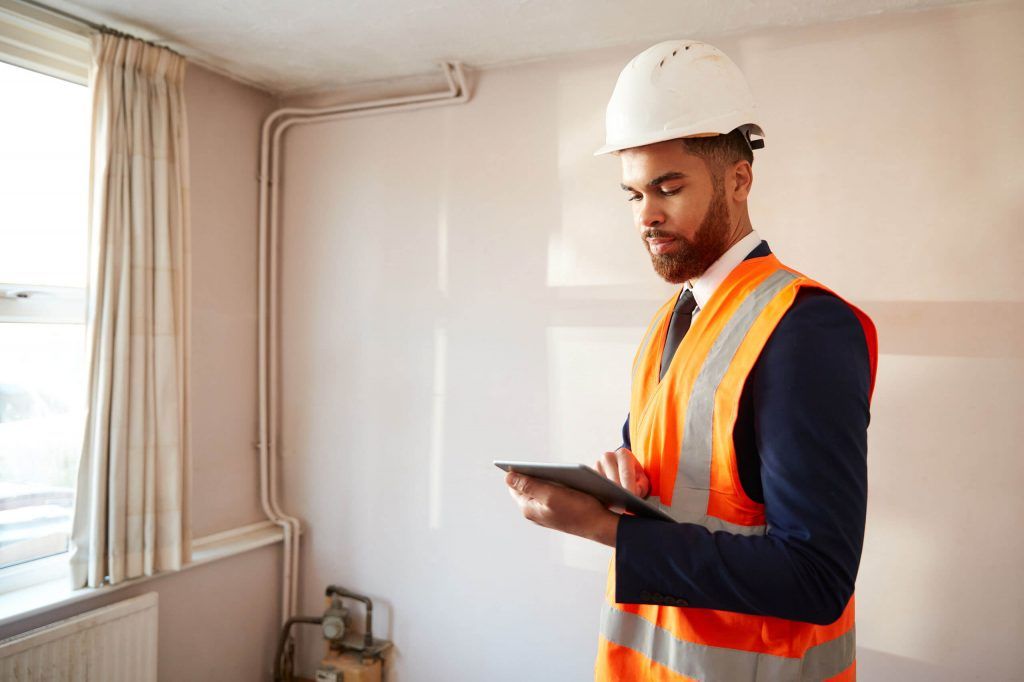 5. Talk to your team leaders 
Good leadership is one of the secrets to success and definitely a point that ought to be discussed when asking how can technicians improve efficiency.
While exceptional management definitely begins from the company CEO, you can focus on members of your team who work more closely with your field workers. We're talking about your company's team leaders and dispatchers who manage requests on a daily basis and assign tasks to your workers. They need to be able to effectively oversee these requests and make sure that your field workers and data gatherers are not worked to the bone.
Being out on the field is already tough work. If your workers are tasked with more assignments than what they can usually tackle, they risk facing burnout, which leads to more unproductivity.
According to a research by the University of California, burnouts lead to increased expenditure with employers spending around $190 billion for burnout-linked costs. Besides the huge toll it weighs for your company, your field workers well-being won't be in tip top shape, which can also affect their personal lives.
Your team leaders and dispatchers can resolve this by implementing tools such as a technician productivity calculator or a field service management system. More often, these tools are equipped with solutions that help company controllers when it comes to receiving, rejecting or junking requests they receive from staff members who are on the field. It also allows them to administer these requests and easily spot which field worker has free time and resources to accommodate an assignment.
This saves them from potential burnout and exhaustion from work and also does more than answer how can technicians improve efficiency. It also improves the productivity of your team leaders and dispatchers, which increases your organization's overall capacity.
Starting from the ground up 
As we've mentioned, efficiency is the primary concern of any establishment whose operations are greatly anchored on field work. We understand that you're consulting this guide because you want to improve on this aspect as well as increase your organization's revenue by accomplishing your projects on time and delivering the best service to your customers.
If you want to achieve all this, then you need to start thinking about how can technicians improve efficiency, since productivity is built from the roots of your organization. It starts from the base of your operations and the day-to-day tasks it cannot survive without.
Keep this list in mind, and you will find it easy to scale your enterprise and garner more revenue for your workshop. To really take your operations to another level, we highly recommend getting a field service management software that you can greatly benefit from.