Business processes are key to every organization's success, and streamlined processes are crucial to attaining positive business outcomes. In a bid to digitize business processes, organizations opt to implement multiple-point solutions, which in most cases end up being counterproductive. That's where Business Process Management (BPM) automation software can make a difference. Continue reading to discover how you can streamline BPM with workflow automation. 
What is Business Process Management? 
BPM or Business Process Management is an organizational discipline where an entity takes a step back to assess all of its business processes individually and collectively. It analyzes the current state and determines areas that need improvement to develop a more efficient and effective organization. 
BPM involves the creation, editing, as well as analysis of predictable processes that constitute the core of its operations. Every department in an organization has the responsibility of taking some raw material or data and transforming it into a more refined product. There may be a couple of processes that each department handles. 
BPM doesn't include automation itself but is a subset of infrastructure management that maintains and optimizes key operational components of an organization, including data, processes, as well as equipment.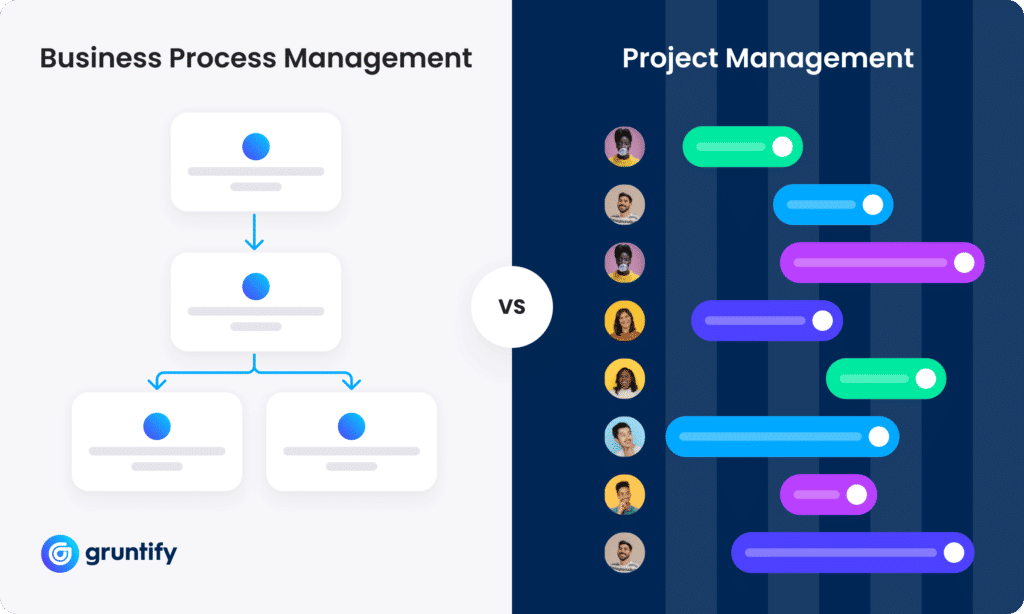 Is BPM Similar to Project or Task Management? 
BPM is neither project management (which focuses on leading the work of a team to attain all project goals) nor task management (which primarily focuses on handling a set of tasks that arise during a project). 
Business Process Management focuses on repetitive and ongoing tasks that follow a predetermined pattern or process. 
Types of Business Process Management 
Here is an outline of the different types of BPM systems: 
Human-Centric Business Process Management 
This type of BPM is for processes that are undertaken by humans. Human-centric BPM usually has numerous approvals and tasks performed by individuals. Such platforms are effective in terms of the user interface, quick tracking, as well as easy notifications. 
Integration-Centric Business Process Management 
Integration-centric BPM handles processes that move between your existing systems (e.g., CRM, HRMS, ERP) with minimum human involvement. These types of BPMs also have connectors and APIs that enable them to create processes that move fast. 
Document-Centric Business Process Management 
These BPMs are essential in instances where documents are at the heart of the process. Document-centric BPM enables routing, formatting, verification, and signing of documents as tasks pass along the workflow. Most BPMs also have the capability to incorporate elements of each of these. Even so, each will have a single specialty.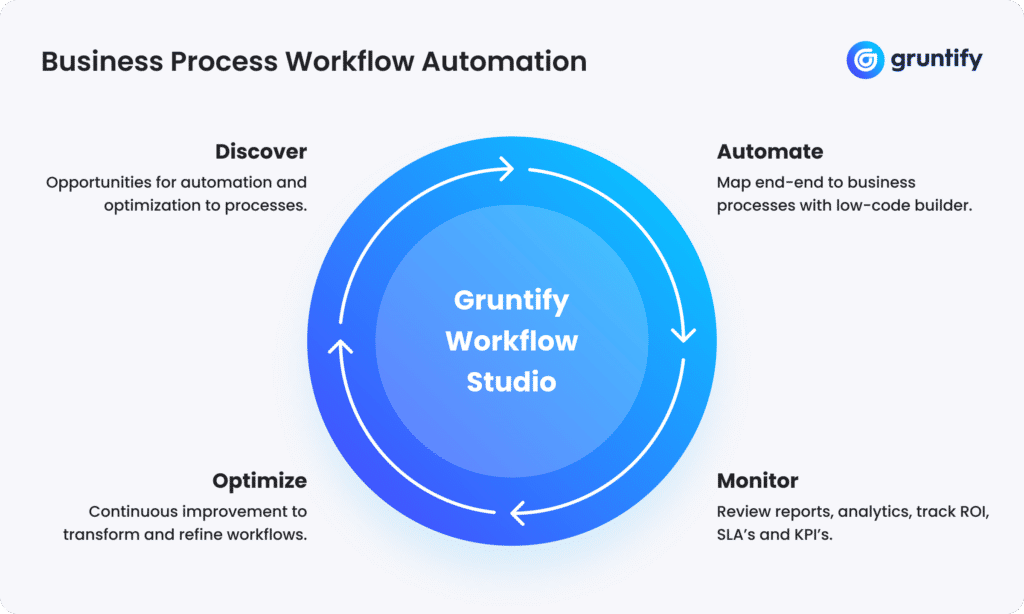 How to Streamline BPM With Workflow Automation 
1. Discover Processes Suitable for Automation 
To succeed in automating your business processes, you should treat the process as an evolution rather than a revolution. Some of the attributes that a process should have to qualify as a candidate for automation include: 
It should have visible outcomes 

It should have simple flows 

and it should show and reflect progress towards your objectives 
2. Map and Automate Business Processes
To streamline BPM with workflow automation, you first need to understand your business management processes and elaborate on these processes. Business process mapping can help with this –it allows you to clearly determine how all processes run. Then it is a matter of mapping these in your chosen workflow automation software.
3. Monitor KPI's and Milestones 
You need to monitor how effective your processes are as well as make improvements where necessary. KPIs will help you determine the extent to which automation of business processes has impacted your organization. Some of the indicators that you can look at include: 
Cost of process implementation 

Number of errors during the implementation of various processes 

The time it takes to complete a given process 
4. Optimize and Improve 
To be successful, you should build an organizational culture around the automation and digitization of the processes and their systematic improvement over time.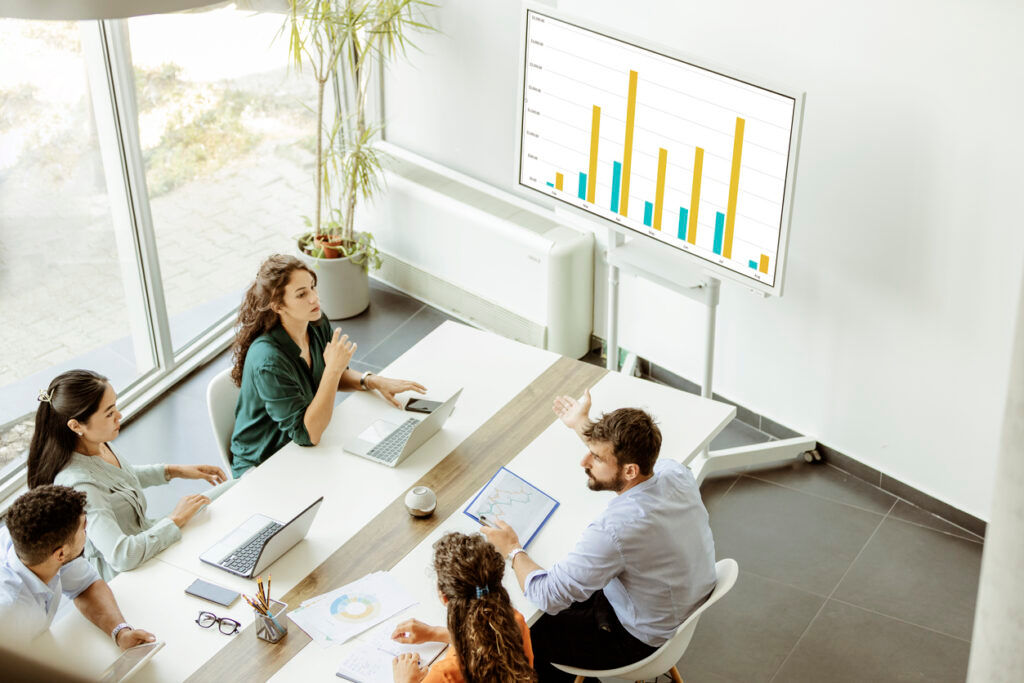 What are the Benefits of Using Automation with your Business Process Management? 
Here are some of the benefits of using automated BPM in your business: 
1. Increased Productivity 
Business Process Automation enables entire organizations to build solid frameworks for all its processes. All crucial business processes need proper documentation, monitoring, as well as optimization. Process efficiency also increases when processes function at maximum capacity with little or no hiccups. 
Process analysis is conducted on a regular basis such that tasks that add no value are easily identified and eliminated. This also leads to increased productivity. 
2. More Agility 
With a properly implemented BPM workflow automation solution, teams are more flexible to changes. They also know their processes well and why they operate as they do. When everyone is conversant with the business processes, explaining to teams where there needs to be a change is easy. Any changes can therefore be easily adopted. 
3. Decrease in Errors 
Errors are difficult to identify and track when your processes are managed through legacy processes such as spreadsheets. With good automated BPM, you can track errors easily. Additionally, it significantly reduces the possibility of errors occurring. If errors occur, they can be traced back to the source quickly. 
4. Reduced Micromanagement 
Micromanagement may get the job done in the short term. However, it can be destructive to the organization in the long run. One of the main reasons leaders tend to micromanage their teams is to ensure that processes are followed strictly, and that there are minimal errors. 
Business Process Automation also eliminates the need for micromanagement. All processes are clearly documented, and both leaders, as well as employees, are trained in their duties. 
5. Controlled Access to Data 
For employees to undertake their tasks effectively, they need to have access to all the relevant data. That doesn't mean that they need to access everything. Giving employees access to information that they don't need can cause confusion. 
Business Process Automation also strikes the right balance between insufficiency and overload. With it, you can control access to data required to complete a given task and choose to hide the rest. 
Automate Your Business Operations With Gruntify's Workflow Studio 
Gruntify offers a solution that helps organizations streamline their business processes and bring their tasks into a centralized management system. In fact, streamlining business processes with workflow automation is comfortable with our solution. Streamline your business process management and build workflows that automate your entire field operations. Start a free trial today.