At Gruntify, we're always looking for new ways to enhance our customer service experiences. Everyday our team is working very hard to empower both our field users, and system managers, so the data and information between them can flow freely, without any barriers or interruptions. And in a timely fashion. But at times, we need to acknowledge existing or new technologies and harness the power of social media, to drive better engagement and provide more convenience to Gruntify users. In other words, use technologies "external" to Gruntify to augment our platform.
One example of a technology marriage made in heaven is the combination of social media and chatbots. You might be wondering, "what has this got to do with Gruntify?" Well, as it turns out, a lot more than you think. Gruntify already provides three ways for data to arrive at our Command and Control center:
1. Native mobile apps (iOS and Android)
2. Web client (HTML)
3. API (integration with third-party applications, such as Waze for example)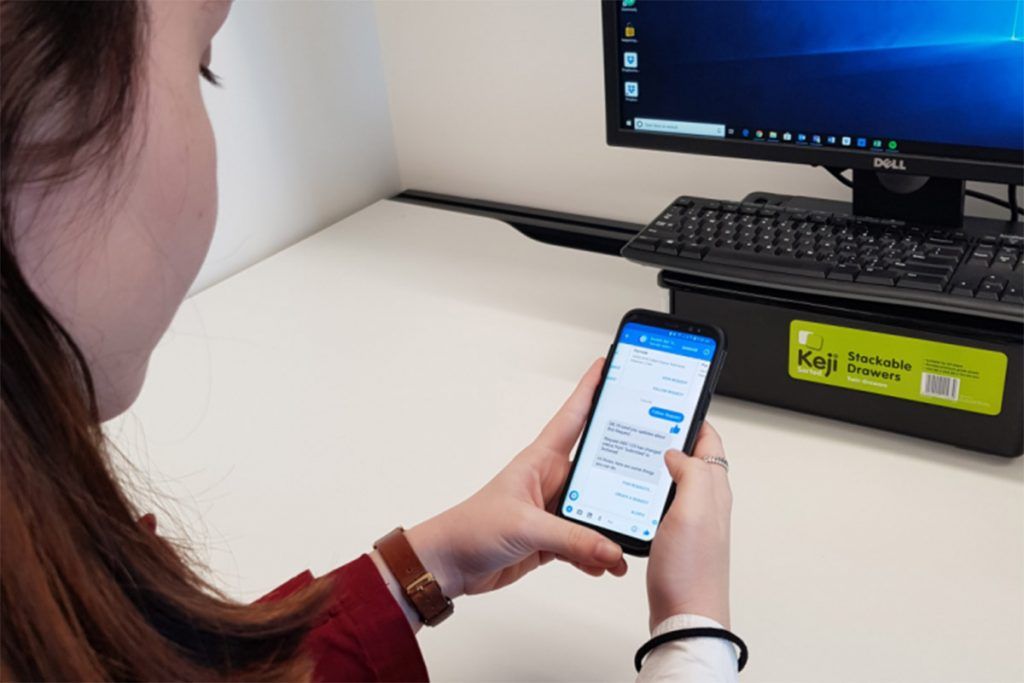 Now we've identified another channel – social media. The problem with using social media to collect field reports has been that you could not gather "structured" data. For example, you could not easily ask automated/scripted questions, to receive the data that you wanted or needed. Instead, users would submit freestyle posts (i.e., complaints) on Facebook and tag someone. But in most cases, they wouldn't attach images, locations or provide useful information.
Enter chatbots. In the world of artificial intelligence and machine learning, chatbots can provide interactive means to gather useful information via multiple channels. For example, you can use menu-driven chatbots to request information your organization requires, to service the customers, such as handling a pothole, overgrown park or abandoned vehicle reports.
But what exactly is a chatbot? Put simply; a chatbot is a service powered by artificial intelligence that allows users to interact with "someone" at the other end via a chat interface. That "someone" is typically an organization – i.e., a friendly and knowledgeable customer service officer. The chatbots can be scripted with multiple conversation options. Users can then choose from these explicit options to determine the next step in the conversation. For example, users will be able to create new requests, find existing requests for a given location and even add alerts for any potential hazards around them (e.g., storm alerts or car crash alerts).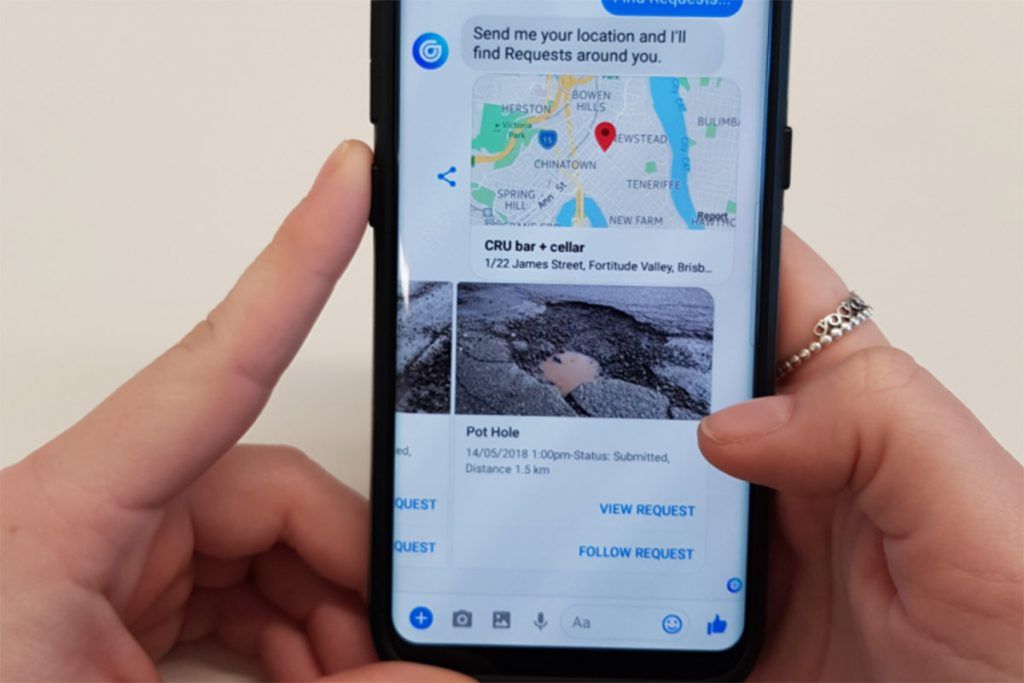 1. Greet the visitor
2. Ask them what they'd like to submit
3. Ask them to provide a photograph, if they had one
4. Ask them to specify a request location via the map interface
5. Ask them to provide a general description of the incident or complaint from the user
Here's the kicker –  all of this can be done through Facebook Messenger!
This means you no longer need to spend months of coding, testing or releasing custom apps. Not even new user accounts need to be created. In fact, your users already have a lot of accounts on various platforms, so why not use those? Importantly, chatbots can also allow your users to submit a request anonymously, should they wish to do so!
Gruntify integrates with chatbots for two reasons
1. To provide convenience to casual/public users and make their interaction with their City, County or State as seamless as possible.
2. To feed our workflow engine through an additional communication channel – social media – and thus growing a set of options already available to the users.